About The Brand
Aqualisa was founded in 1976 by Derek Goldsmith. They have been at the forefront of the showering industry since their inception and, over the last 40 years, have pioneered many of the shower technologies we use today. In the 70's they invented the Bi-Metalic coil, which helps eliminate the prospect of a cold shower, and in 2001 they brought the digital shower to the market.
At PHS Bathroom, we love the technological advances that Aqualisa has made, especially the digital shower, which allows the user to get the perfect temperature waterfall before they even step near the shower!
Our Top Aqualisa Products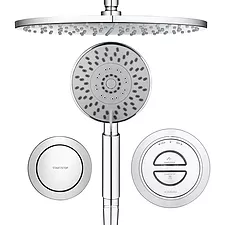 Rise
The Rise smart shower easily allows you to switch between adjustable, hand and drencher showerheads. It also allows you to change the flow rate of each outlet. All handily turned on via remote control.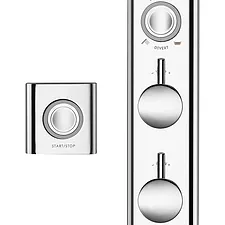 HiQu
HiQu allows you to transform your bathroom into a truly modern experience. The HiQu has preset technology allowing you to walk into the shower at the optimum temperature.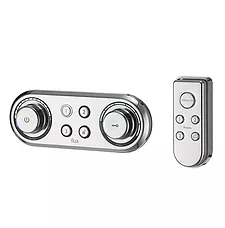 iLux
Four presets available to allow the right temperature straight away for individual members of the household. You can control your Lux with the water-proof remote, from up to 10 metres away!
Visit Our Showroom To See More
If you are interested in including Aqualisa in your design, why not head down to our showroom to see the full range? Our team will happily introduce you to the different products and run through factors such as guarantees.
Weekdays:

9:00am – 5:30pm

Saturday:

9:00am – 5:00pm

Sunday:

11:00am – 5:00pm