About The Brand
Grohe is rich in terms of company history; Friedrich Grohe purchased many companies in order to form what we know as Grohe today. Friedrich bought Berkenhoff & Paschedag, a manufacturer of bathroom fixtures, in 1936. The company was later renamed Friedrich Grohe Armaturenfabrik. Grohe Spa was launched in 2011 and has remained their high-quality collection.
When visiting our showroom, you will find many Grohe products incorporated into our bathroom displays, showcasing how they can be used when designing your new space.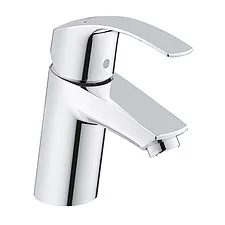 Eurosmart
The Eurosmart range from Grohe is one of the best selling product ranges at PHS Bathrooms. Coming in a variety of sizes, the mixer taps go great in any bathroom setting.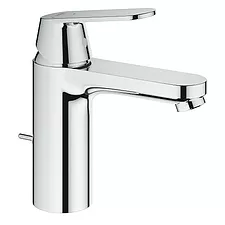 Eurosmart Cosmopolitan
Even sleeker than the standard Eurosmart range, the Cosmopolitan is as stylish as it is functional. Also available in a variety of sizes and featuring Grohe's SilkMove, EcoJoy, Starlight and QuickFix technologies.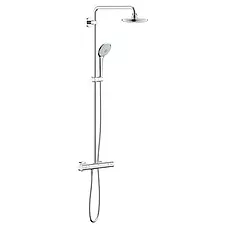 Europhia
We love the Europhia shower system; it comes with a 180mm shower head and a 110mm hand shower head. Water will cascade down from the main showerhead, and there's the option of 3 spray patterns from the hand shower head to help massage the day away.
Visit Our Showroom To See More
Our showroom is open 7 days a week to visit, and there will always be a sales team on hand to answer any questions you may have regarding Grohe products. They will also be able to run through other brands that look fantastic against Grohe.
Weekdays:

9:00am – 5:30pm

Saturday:

9:00am – 5:00pm

Sunday:

11:00am – 5:00pm