About The Brand
Mereway Bathrooms were formed in 1997 in the West Midlands. Whether it's fitted, modular or a combination of the two, Mereway has some stunning products to create your dream room.
If you are looking for a bathroom brand that pays meticulous attention to detail, then Mereway is one of the top choices. Each range has been delicately designed and is available in a number of different finishes to allow every element of your new space to be customised.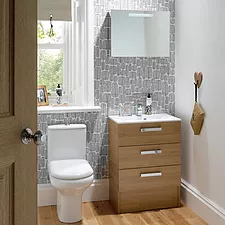 Java
The Java range has 5 finishes to choose from, so you can pick the perfect wood effect for your room.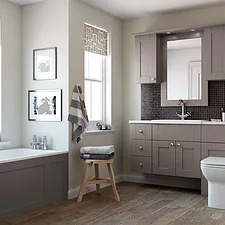 Sargasso
Available in 6 finishes, the Sargasso range offers a contemporary twist on a traditional shaker design. Elegant and homely.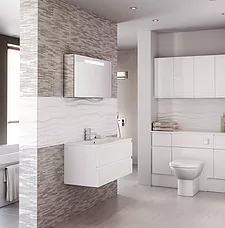 Segreto
This white gloss finished furniture will give your room a sleek, modern feel. The discreet handles and doors maintain an uninterrupted, clean look.
Visit Our Showroom To See More
To see how Mereway ranges can be integrated into your bathroom design, why not visit our showroom? With a number of excellent displays, there will be tonnes of inspiration on how you can put a personal twist on your new space.
Weekdays:

9:00am – 5:30pm

Saturday:

9:00am – 5:00pm

Sunday:

11:00am – 5:00pm