About The Brand
Merlyn Showers are based in Kilkenny, Ireland. They pride themselves on giving all of their products a lifetime guarantee. They even have replacement parts available for every product they have sold ever. Merlyn believes that they craft the finest showering environments in the world.
We display many of Merlyn's magical shower enclosures at our showroom, all of which are CE approved. If you are unsure which enclosure best suits your bathroom, our sales team will always happily answer any questions you may have.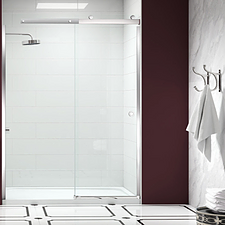 10 Series – Recess Sliding Door
A frameless sliding door offering a seamless solution to your showering requirements. Also available in bespoke to make your shower truly unique. Side panel options available.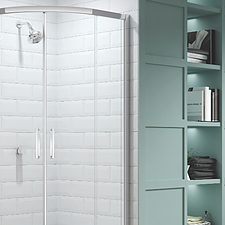 8 Series – 2 Door Quadrant
Beautiful, clean lines give this shower enclosure the wow factor. Available in either standard quadrant or offset. 8mm toughened glass with a lifetime guarantee.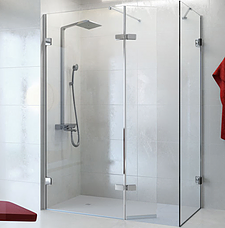 Arysto – Shower Panel & Hinged Panel
The minimalistic design allows for easy maintenance of the shower enclosure. Available in a multitude of different sizes and can be built within a recess or supplied with an end panel. The Arysto provides an opulent showering experience.
Visit Our Showroom To See More
Our showroom is open 7 days a week, so you are always more than welcome to visit to see Merlyn products up close to gauge the quality and details. Products will also be integrated into several bathroom displays for inspiration on how they can be included in your interior design.
Weekdays:

9:00am – 5:30pm

Saturday:

9:00am – 5:00pm

Sunday:

11:00am – 5:00pm