Contemporary Shower Enclosures
Whether you opt for a compact enclosure for your ensuite or a luxurious design for your wetroom, our wide range of shower enclosures can be tailored to your bathroom size and style, along with your budget.
Types Of Shower Enclosures We Supply
Not only do we have 30 enclosures on display at our showroom, but we are also in partnership with a wealth of leading, premium quality brands, ensuring that our clients are always paired with products that fit their needs. With this in mind, the key shower enclosure types available at PHS Bathrooms include the following: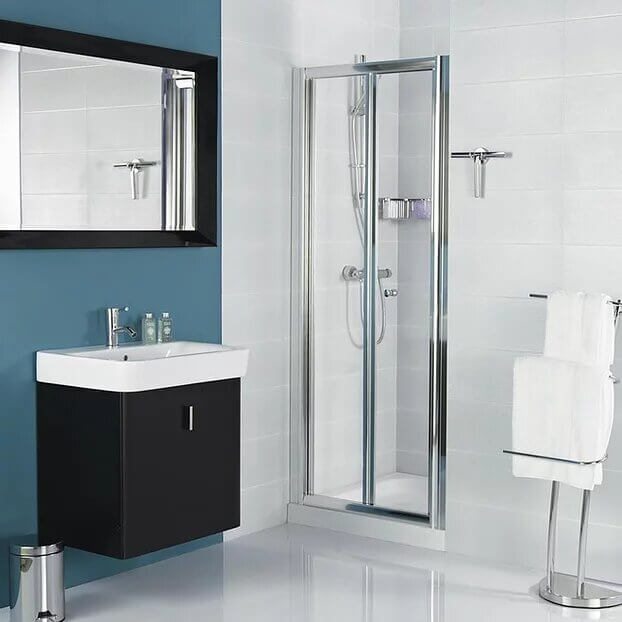 Bi-Fold Door Enclosures
Folding inwards to allow for more floor space in the bathroom, bi-fold doors are a great space-saving solution.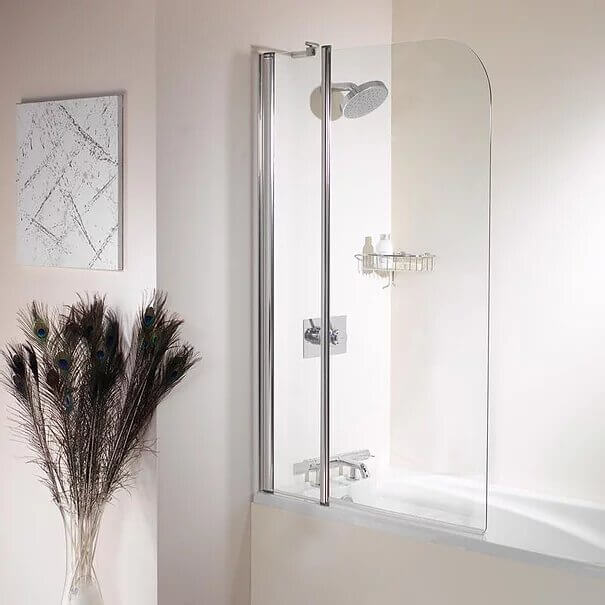 Shower Screen
If you have a bath combined with a shower and want a more luxurious alternative to a curtain, shower screens are ideal.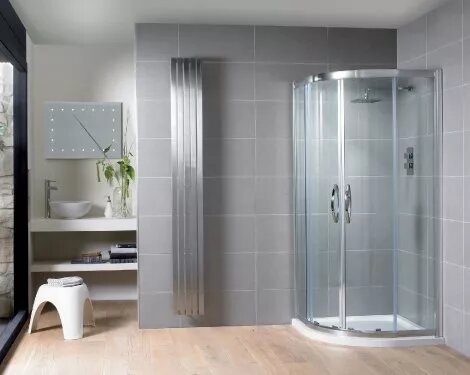 Quadrant Shower Enclosure
Quadrant shower enclosures fit seamlessly into the corner of your bathroom, utilising minimal space.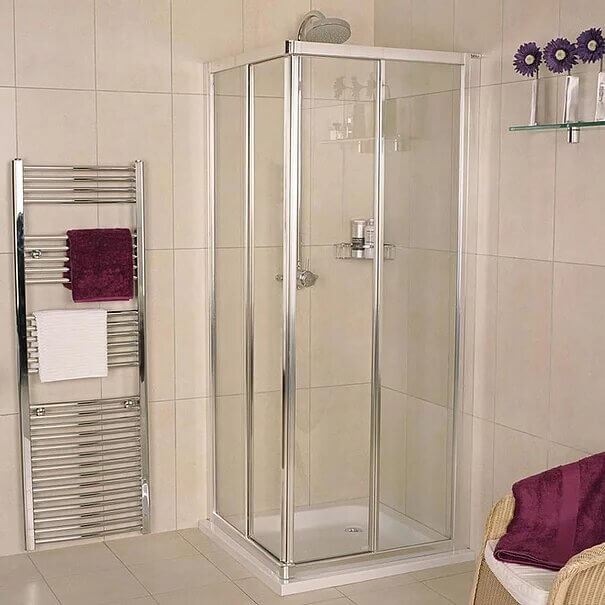 Corner Entry Enclosures
The corner entry design is similar to quadrant enclosures but without rounded corners providing more room within the enclosure.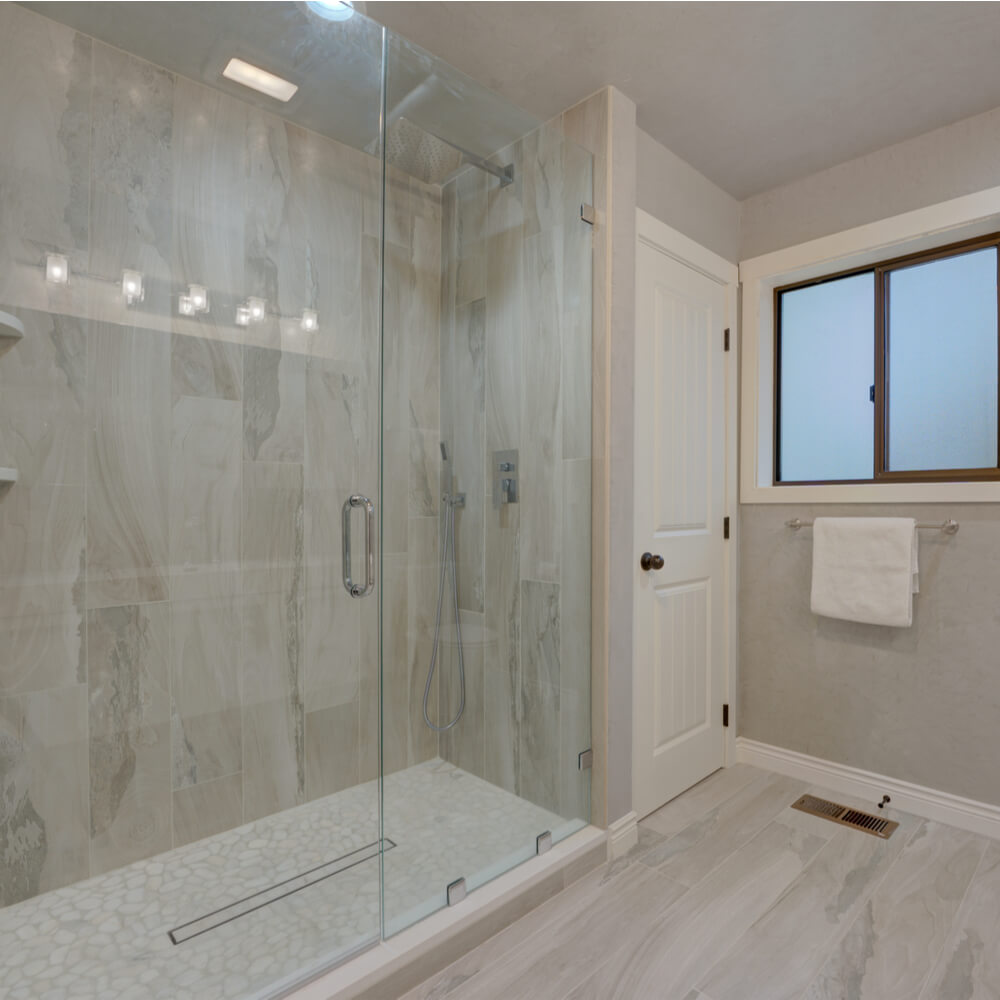 Walk-In Shower Enclosure
With clean and simple lines, walk-in enclosures are stylish and functional, helping to make your room feel more spacious.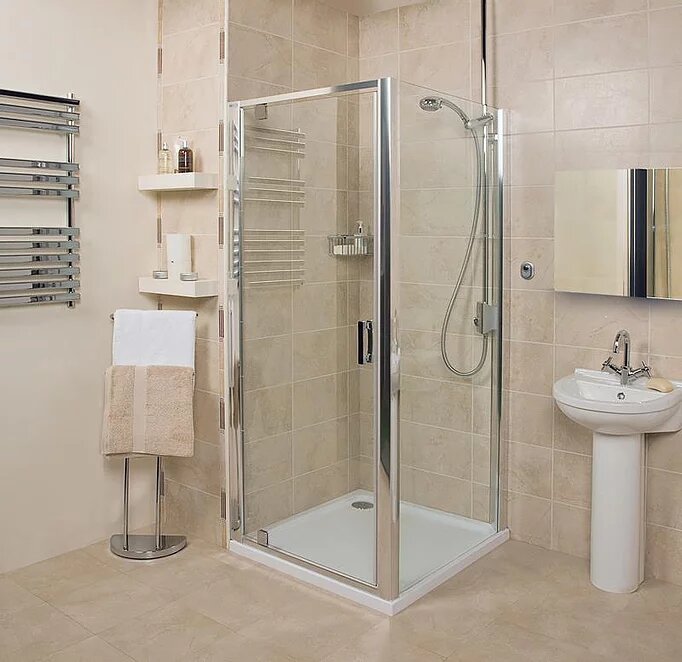 Pivot Door Enclosure
Pivoting on two pins at the top and bottom, this style can be fitted as just the door, on an existing alcove or as a full enclosure.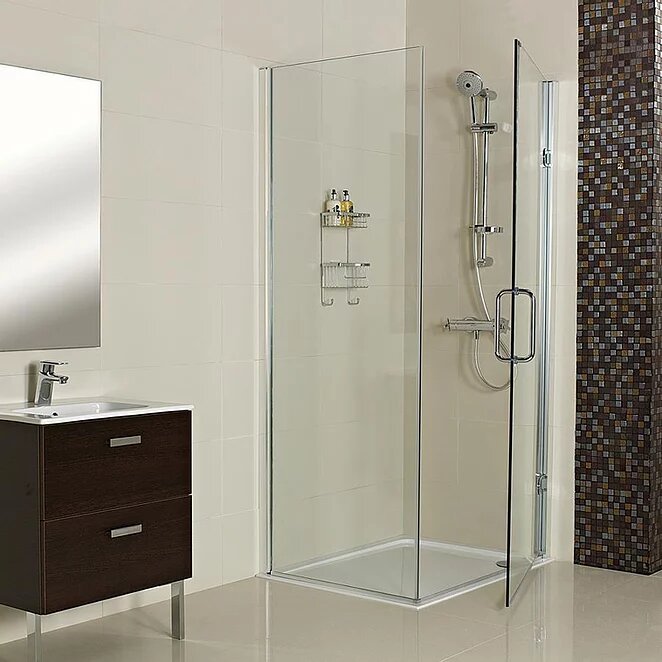 Hinged Door Enclosures
Hinged doors swing outwards but allow for wider access to the shower enclosure, often used to add a more opulent touch.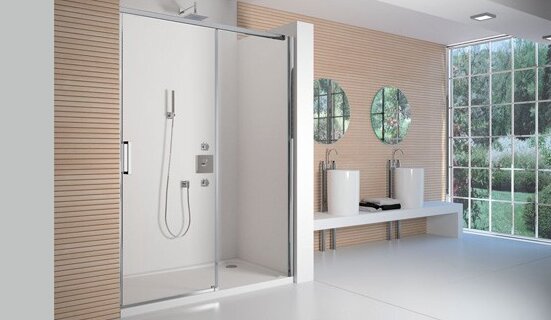 Sliding Door Enclosure
Sliding door enclosures are best suited to larger showers and are designed to minimise lost space upon entrance and exit.
Bring Your Vision To Life With Leading Products
Helping clients to create their dream bathroom is what we do best, which is why we ensure that a wealth of options are available when visiting our showroom. When piecing together your design with our team, you will be able to incorporate products from a number of well-known brands, such as:
Roman
Merlyn Showering
Kohler