Shop Our Baths
From modern freestanding baths to traditional alternatives that offer complete opulence, you most definitely won't be short for bath options to choose from!
View Over 40 Baths On Display At Our Showroom
Pop into our showroom in Bletchley to browse through our extensive range of bath shapes, styles and colours.
Sit Back & Relax In The Perfect Bath
Baths have been synonymous with relaxation and peace for centuries. Whether you're washing away the cares of the day or just wanting to take a few precious moments to yourself, our goal is to help clients to make their bath time, their time, through a range of high-quality, beautifully finished options.
From steel enamel to acrylic, resin or cast iron, we stock a vast range of materials, ensuring that you are paired with products that meet your vision. Not only this, but we also offer Whirlpool and Airspa facilities on many of the styles available and can easily cater for specialist shower baths, assistive walk-in baths and much more.
A Range Of Wonderful Styles Available
Finding a bath that fits effortlessly into your new bathroom couldn't be more straightforward, thanks to the wealth of styles available in-house. Not only this, but we are also able to supply over 1,000 different baths from our distributors and manufacturers.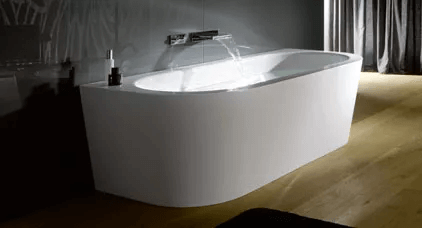 Back To Wall Baths
For a contemporary feel of a freestanding bath but with the practicality of a fitted design, our back to wall baths can integrate seamlessly into a range of bathroom designs.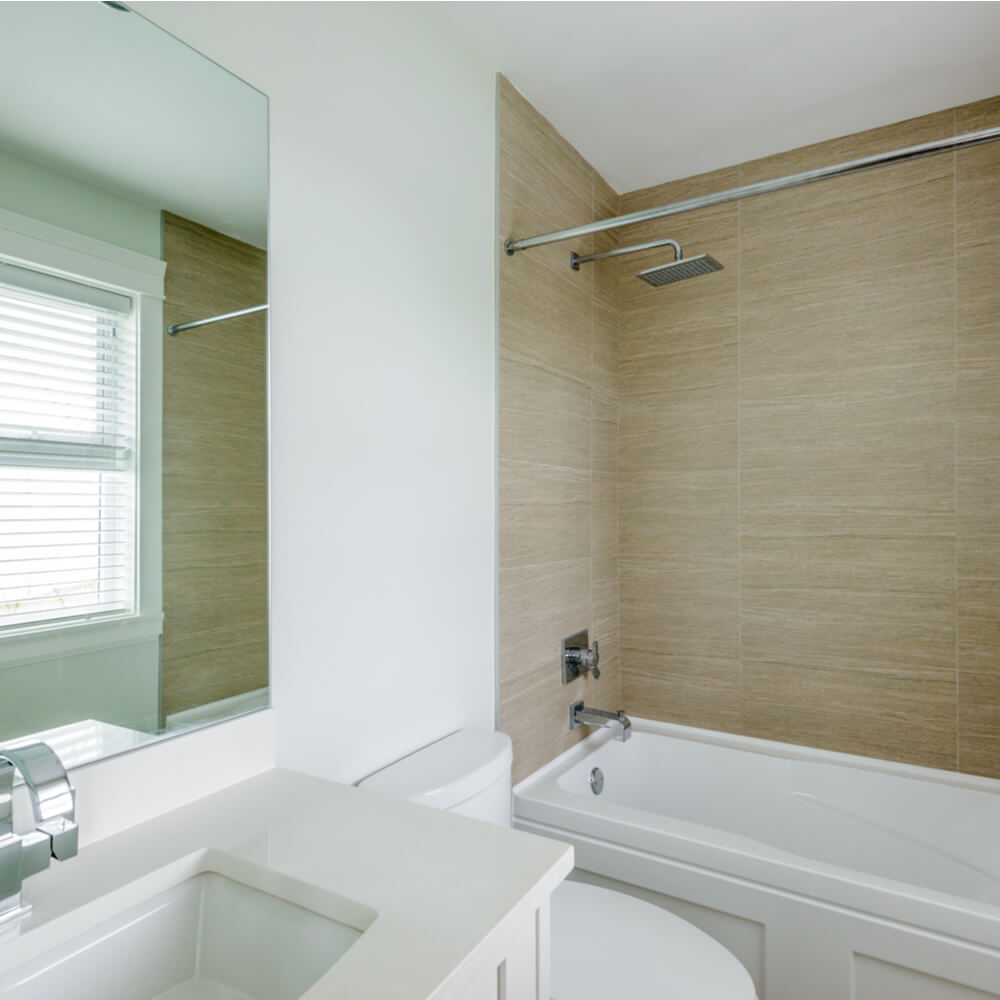 Shower Baths
Otherwise known as P or L-shaped baths, our shower baths guarantee both style and functionality, allowing you to combine a shower and bath into one fixture.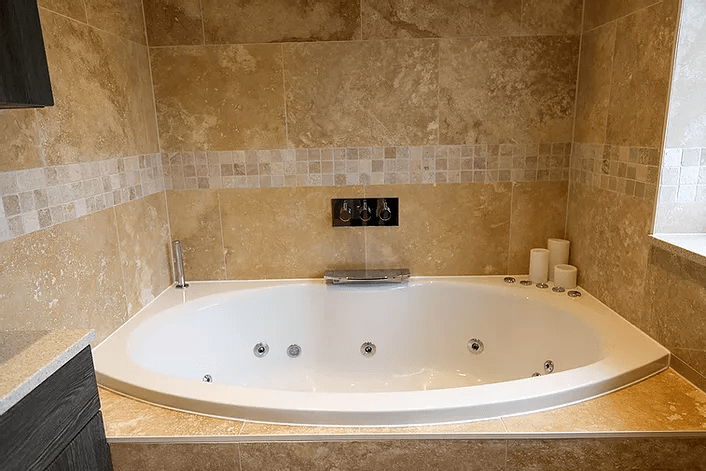 Whirlpool Baths
For the ultimate relaxation, our whirlpool baths are ideal for relieving stress and improving wellbeing. Various jet settings are available to tailor your experience.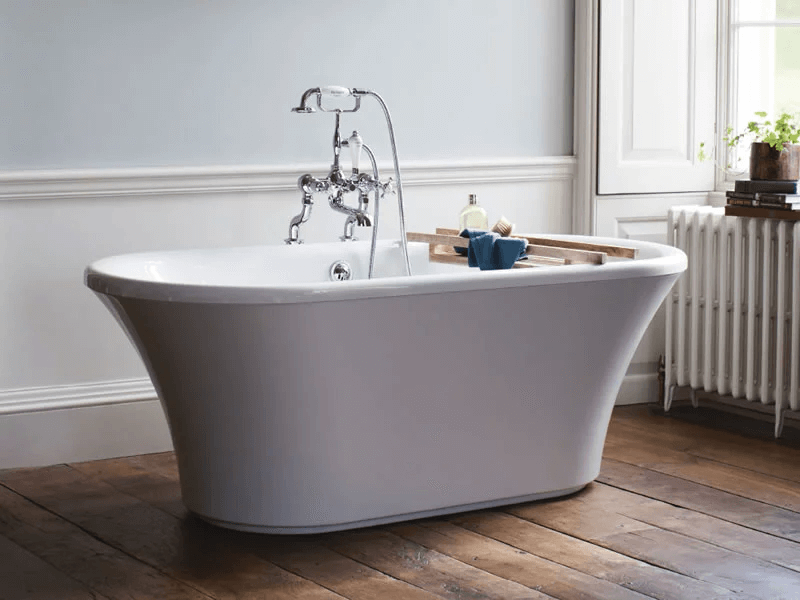 Freestanding Baths
Suited to bathrooms with more available space, freestanding baths do not require support or plumbing connections on walls, creating a stunning focal point in your space.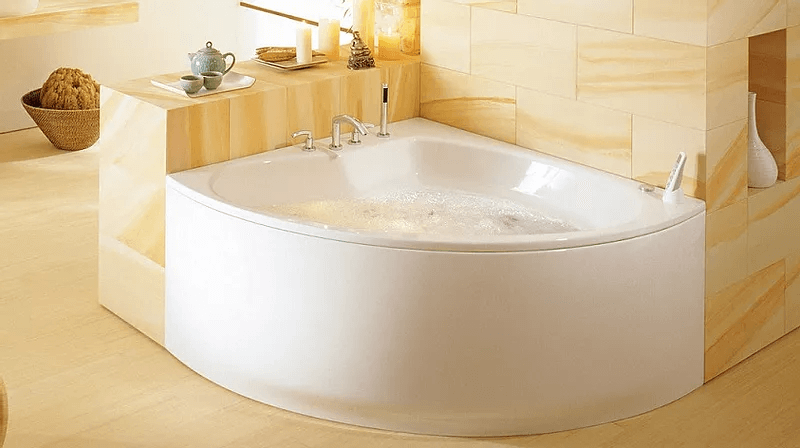 Corner Baths
Often complete with added jets to create a spa-like whirlpool experience, our corner baths are designed to fit like a wedge in the corner of two intersecting walls.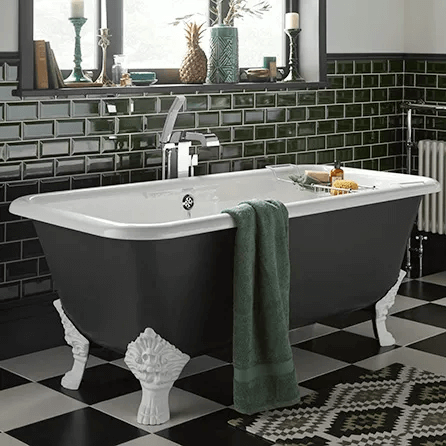 Traditional Clawfoot Baths
Clawfoot baths were considered the height of luxury when they rose to popularity in the 19th century. Today, they remain a luxurious addition to any bathroom design.
Leading Bath Brands We Work Alongside
We are proud to work alongside some of the leading brands in the bathing industry, helping you to bring the best-fitting option to accommodate your bathroom size, style and budget. Just some of the bath brands we supply include: